Our Power-Packed Paid Campaigns Skyrocket Your Business! Accelerate Your Growth with Our Results-Driven Paid Campaign Strategies
Your
digital presence,

taken to the next level
Supercharge your business growth with our expertly crafted and Effective PPC advertising campaigns in Sydney. From strategic planning to data-driven execution, we create compelling and targeted ad campaigns that drive real results. Maximize your ROI and reach your target audience with our comprehensive paid campaign solutions.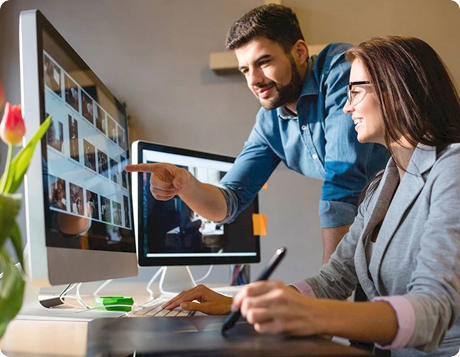 Great websites add great values to your business. From wire-framing to PSD designing, we do it all.

Strategic Analysis

Ad Creation
Targeting and Segmentation

Continuous Optimization

Performance Reporting

Tailored Strategy
We craft custom-paid campaign strategies for effective PPC advertising campaigns for online stores by conducting in-depth market research and competitor analysis so your campaigns are highly targeted and result-oriented.

Creative Ad Development
Our team of creative experts designs eye-catching ad creatives with compelling copy and visuals that leave a lasting impact on your audience and drives higher conversions.

Advanced Targeting
Leveraging powerful analytics tools, we employ advanced targeting options including demographic, behavioral, and geographic targeting to reach your potential customers with precision.

Budget Optimization
With a keen eye on your budget, we optimize your ad spend across different platforms and channels so your business can attain maximum reach and value for your investment.

A/B Testing
Through continuous A/B testing of ad elements like headlines, images, and CTAs, we refine your campaigns for effective PPC advertising strategies for Sydney business, optimal performance and higher click-through rates.

Performance Analysis
Regular monitoring and comprehensive performance analysis help us identify trends and patterns to enable data-driven decision-making and continuous campaign improvement. We provide detailed reports to keep you informed about your campaign's success and ROI.
Darragh Brown
We are extremely satisfied with the business website created by Digital Fox. They understood our vision perfectly and brought it to life with a user-friendly design and seamless functionality. Their expertise in SEO has also boosted our online visibility, attracting more potential clients. Truly a top-notch service.