Harness the Power of Social Media for Your Business Growth with Our Expert Marketing Services Drive Engagement, Reach New Audiences, and Ignite Your Brand's Power With Social Media Marketing
Your
digital presence,

taken to the next level
Ignite your brand's online presence with our experienced branding agency for Sydney-based companies. We craft captivating content, foster engaging interactions and strategize for optimal impact. Let us empower your business to shine brightly in the vast landscape of social media, driving success and connecting you with your target audience.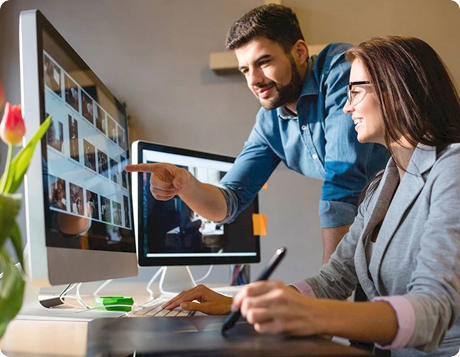 Great websites add great values to your business. From wire-framing to PSD designing, we do it all.

Strategy Development

Content Creation
Platform Selection

Community Management

Performance Analysis

Tailored Strategy
We craft unique social media marketing strategies for startups in Sydney, based on business objectives, target audience, and industry landscape, ensuring that every campaign is personalized and effective.

Content Creation
Our professional social media marketing agency in Sydney develops engaging and relevant content that resonates with your audience, sparking conversations and driving user interactions across social platforms.

Platform Expertise
We leverage our in-depth knowledge of various social media platforms to identify the most suitable channels for your brand and maximize your online presence and impact.

Influencer Partnerships
We identify and connect your brand with influential figures and thought leaders in your niche to amplify your reach and build authentic connections with your target audience.

Social Listening
Our advanced social listening tools allow us to monitor conversations about your brand, competitors, and industry, enabling us to respond promptly and effectively manage your online reputation.

Performance Analytics
We provide comprehensive analytics and reports to help you measure the success of your social media campaigns and opt for data-driven decisions to continuously enhance your online presence and ROI.
Darragh Brown
We are extremely satisfied with the business website created by Digital Fox. They understood our vision perfectly and brought it to life with a user-friendly design and seamless functionality. Their expertise in SEO has also boosted our online visibility, attracting more potential clients. Truly a top-notch service.